Side Sleeper Pillow
---
Height-adjustable side sleeper pillow with optimised contours
Delivery time 15 working days
Free shipping. Free return shipping.
Our satisfaction guarantee:
✔ 30 nights' trial sleep

✔ Free returns if you're not satisfied

✔ 2 years premium product guarantee
You have questions?
Let our product experts call you back or schedule a free sleep consultation now.

Sleep tech – Hand made
Neck health ergonomics
Optimised ergonomic shape for orthopaedically ideal positioning and support of head and neck.
Comfortable memory effect
Premium high-density memory foam ensures perfect adaptation to the contours of the body.
Ideal sleeping climate
Not too warm, not too cold, not too damp – thanks to breathable top materials and special puncturing.
Maximum hygiene
The pillowcase is washable at 60°, suitable for tumble-drying and perfectly resistant to regular washing.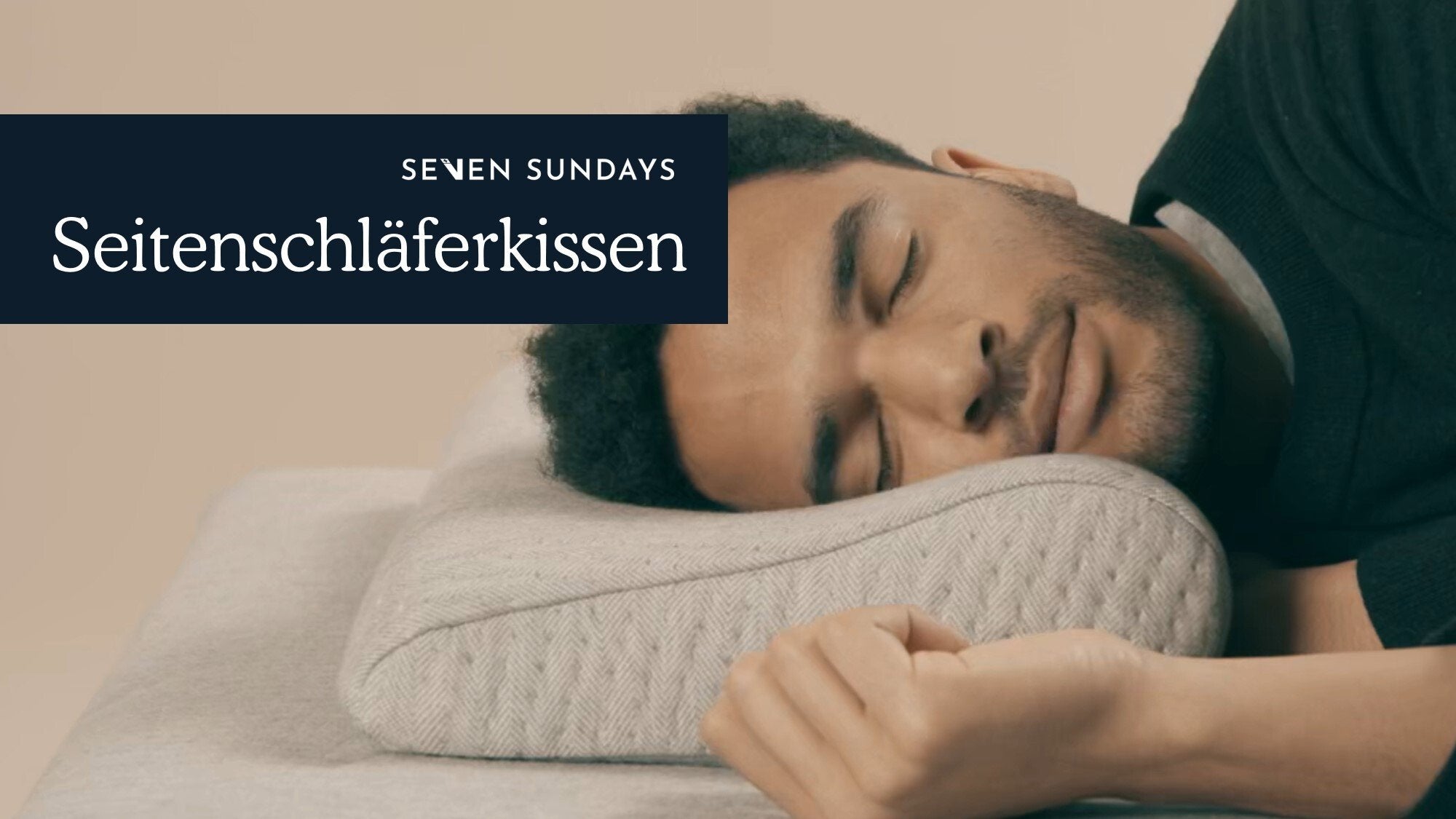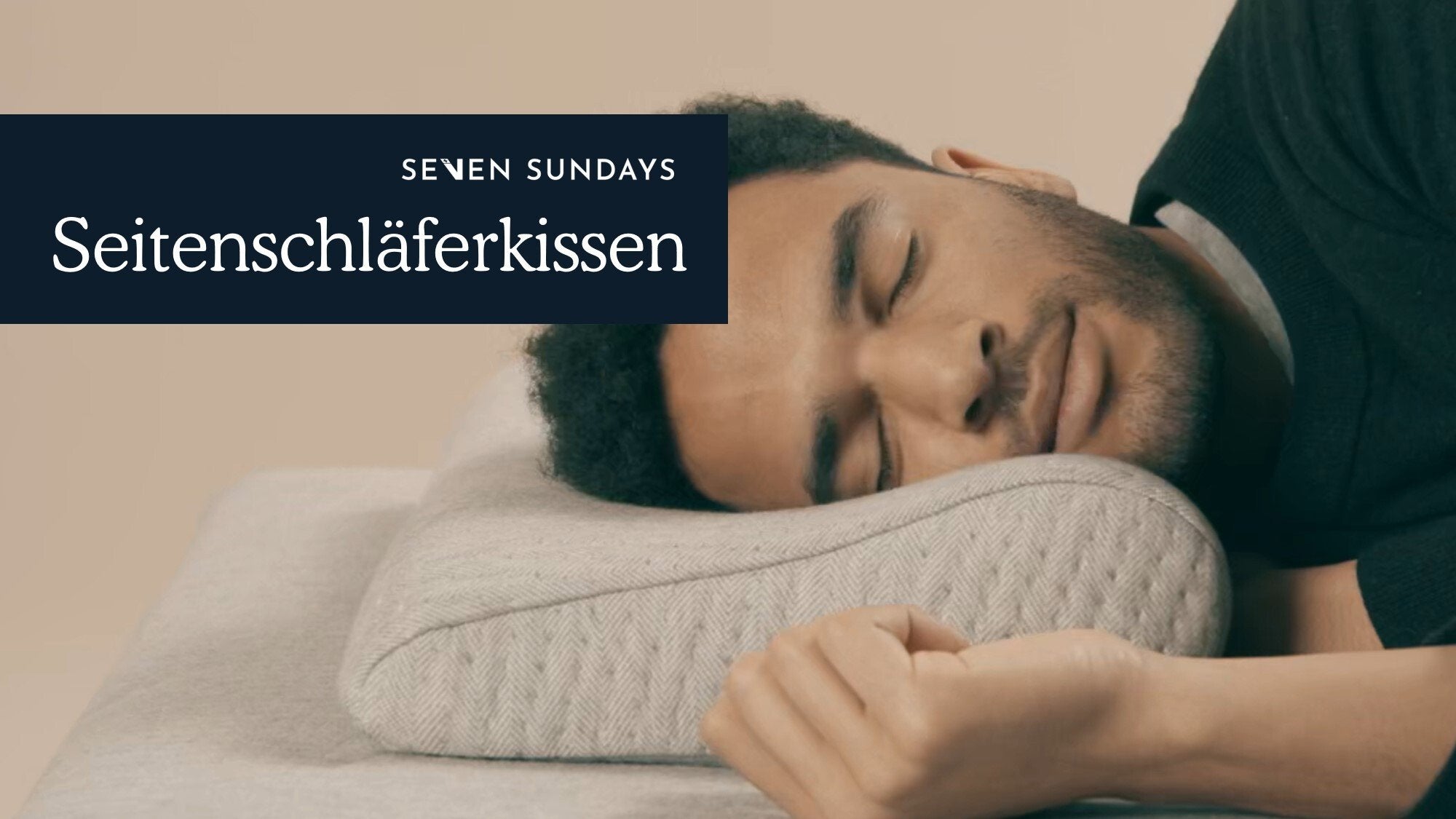 Why customers love the Side Sleeper pillow
Your orthopaedic side sleeper pillow -
for correct positioning on your side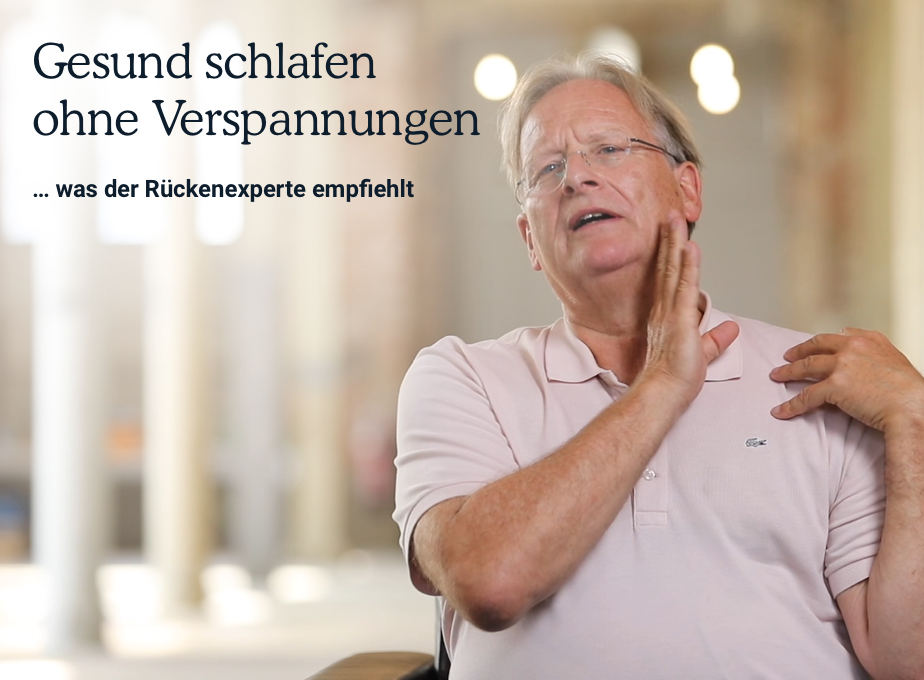 Side sleeper pillows come in a wide variety of shapes - from butterfly to elongated roll shapes where the pillow reaches down to the knees. What most pillows do not offer, however, despite all the comfort imaginable, is a truly functional shape from an ergonomic point of view when it comes to meeting special anatomical needs in the side sleeping position. Because in this position, there is a much greater need for support than in the prone or supine position. The risk of incorrect posture is just as high, leading to the typical tension in the shoulder and neck area when the neck is overstretched or the spine bends. That's why we have designed a functional side sleeper pillow with our E3 sleep technology, which helps you to avoid overstretching or compressing your spine while you sleep, allowing you to lie in a blissfully soft position.
Orthopaedic design with head recess
By researching the orthopaedic benefits of different designs, we have developed what we believe is the perfect pillow shape for side sleepers to help prevent neck tension and neck problems. The orthopaedic wedge-shaped contour and the head recess for an ideal fit reproduce the natural contour of the head and neck to provide the best possible support for the sensitive neck area. The shoulder arch ensures that your shoulders do not rest on the pillow. The head is relieved, the neck is supported and the cervical spine is comfortably kept straight, in line with the rest of the spine. This is the only way to avoid position-related tension in the first place.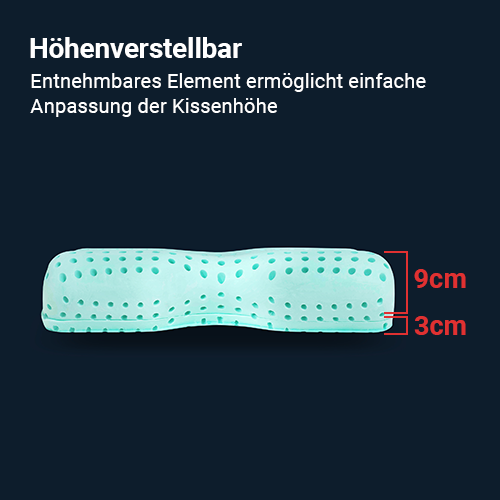 Adjustable pillow height
As well as the adjustability of the pillow to the shape of your head and neck, which is essential for ergonomics and sleeping comfort, its height is also a decisive factor in determining whether the pillow is suitable as an orthopaedic side sleeper pillow. Side sleepers need a significantly higher pillow than back sleepers and even more so than stomach sleepers. In order for the spine to be positioned as straight or neutral as possible, the pillow height must match your body shape - or more precisely, your shoulder width. This determines how high the pillow should be so that the cervical spine does not bend in the side position. With a removable Visco foam layer, you can regulate your preferred height yourself.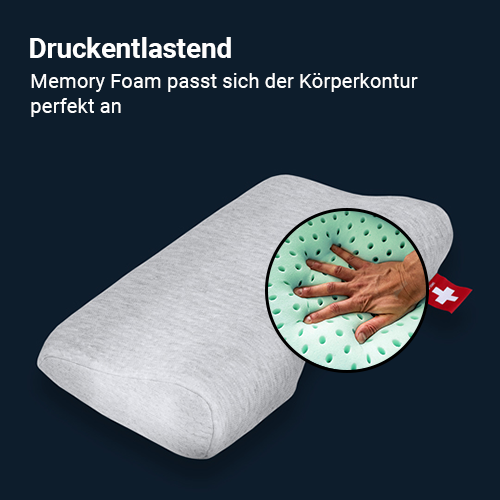 The memory foam neck pillow for optimum pressure relief
Thanks to our Premium Organic Memory Foam, the pillow adapts specifically to your body contours and sleeping position, guaranteeing optimal support and pressure relief. This allows your neck muscles to really let go and relax completely. This is the key to a restful sleep and a relaxed neck in the morning. The viscoelastic memory foam is shaped by your body temperature and moulds itself precisely to your head and neck. The memory foam only slowly returns to its original shape and this so-called memory effect ensures a soft and at the same time stable support – especially for the sensitive cervical spine.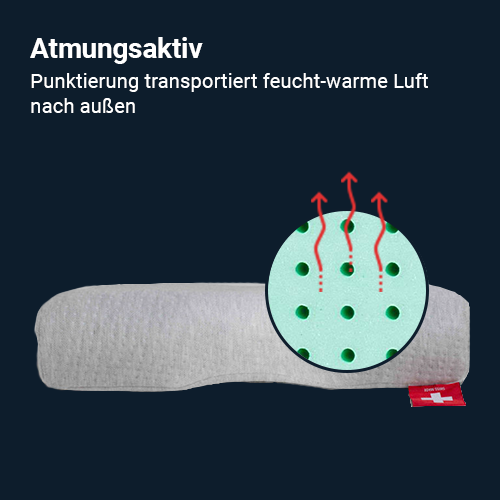 The high-tech for an ideal sleeping climate
As well as the ergonomic benefits it offers in terms of neck relaxation for side sleepers and the comfort features that make for an incredibly soft, almost weightless feeling, you'll be impressed by the pleasant sleeping climate of this breathable side sleeper pillow. Special vertical puncturing in the memory foam creates functional ventilation channels that enable optimal moisture and heat regulation. This is not only beneficial in terms of a pleasant sleeping temperature: since we sweat particularly heavily in the head and neck area, effective moisture transport is also extremely important for hygienic reasons. An ideal sleeping climate simply makes for a better night's sleep.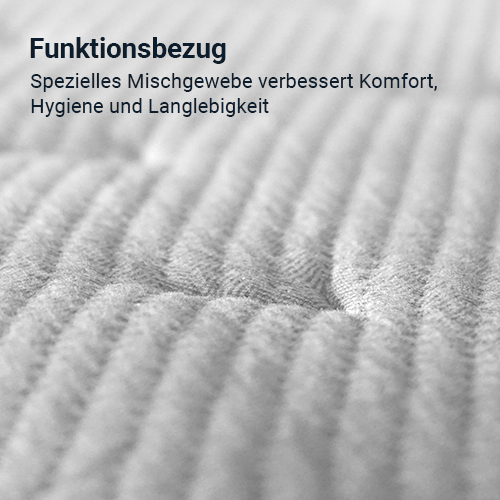 Hand-sewn breathable functional pillowcase
The cover of the side sleeper pillow is just as high-quality as the ergonomic Visco foam filling. The functional cover is made of a high-tech blended fabric that combines different materials in such a way that various functional advantages are attained. The combination of cotton, polyester and elastane ensures greater breathability, better air circulation, more effective temperature equalisation, increased point elasticity and less pilling. This fluffy soft premium pillowcase is washable and dryable at 60° and retains its fit and comfort properties even after frequent washing.
Order your side sleeper pillow now
Optimised ergonomics. Maximum sleeping comfort. An incredibly soft, pleasant lying sensation. Maximum hygiene. The ideal support pillow for a healthy side position. Order your side sleeper pillow with a satisfaction guarantee now at our current special offer price.
Order now
Use sleep to recharge your batteries for the day
The mattress revolution
All details
Best quality: certified & award-winning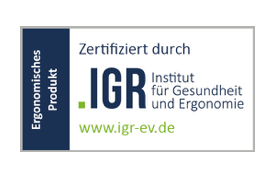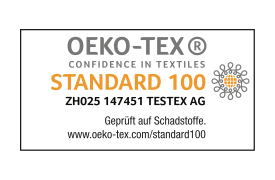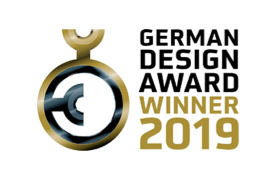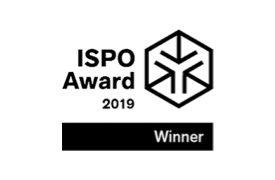 Genuine craftsmanship from Switzerland
The Swiss sleep manufacturer SEVEN SUNDAYS specializes in premium products for better sleep, which help you to recuperate optimally while you sleep and thus wake up feeling more energetic. With our modular mattresses, we have reinvented the mattress. Our pillows offer the best support for your head and neck. And we continue to research and broaden our range of high-quality and valuable sleep products for you. You, too, can benefit from innovative sleep technology.