Down Duvet
---
High-quality all-season down duvet made of 100% down
Shipping CHF 10.90. Free return shipping.
Delivery Time: 15 working days
Our satisfaction guarantee:
✔ 30 nights' trial sleep

✔ Free returns if you're not satisfied

✔ 2 years premium product guarantee
You have questions?
Let our product experts call you back or schedule a free sleep consultation now.

Sleep tech – Hand made
Feel-good factor
The premium all-season down duvet for an extra fluffy sleeping experience with a soft and cuddly lying sensation.
High elasticity
The exceptional fill power ensures that the down springs back constantly - for many years.
Ideal sleeping climate
Not too warm, not too cold, not too damp – thanks to natural climate-regulating materials: a pleasant sleeping climate all year round.
Maximum hygiene
The down duvet is completely washable at 40°.
Why customers love the Down Duvet
Your premium all-year-round down duvet - for a pleasant sleeping experience all year round.
Heavenly soft, incredibly fluffy: experience a new sleeping sensation with your new down duvet.
The SEVEN SUNDAYS all-season duvet is a high-quality product made in Germany and designed in Switzerland. It was developed for all those who no longer want to manage without a restful night's sleep - in summer as well as in winter. Due to its high filling power, the high-quality down is particularly fluffy and bulky, making your bed an oasis of well-being - with a lower weight. The climate-regulating properties of down ensure an optimal sleeping climate and a pleasant sleeping temperature all year round.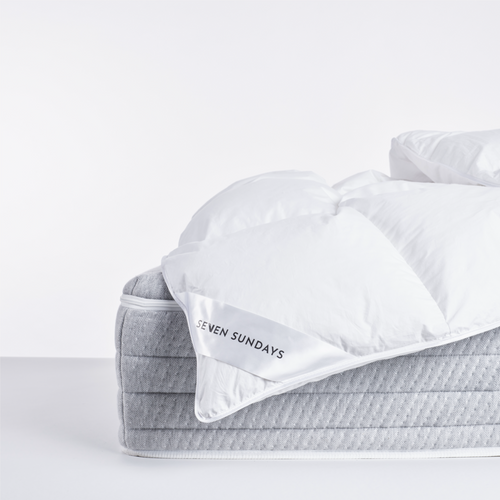 Down duvet for a cosy sleep
Down has many small veins which, thanks to their three-dimensional and elastic structure, can enclose a particularly large amount of air and thus store body heat. However, they do not only insulate, but also adapt to your ambient temperature and regulate the removal of moisture so that your body can breathe. In addition, down is both sustainable and efficient. The duvet can be washed in any conventional washing machine with a capacity of at least 7.5 kg at a temperature of 40°C. After a drying time of two hours, the down is fresh and beautifully fluffy again.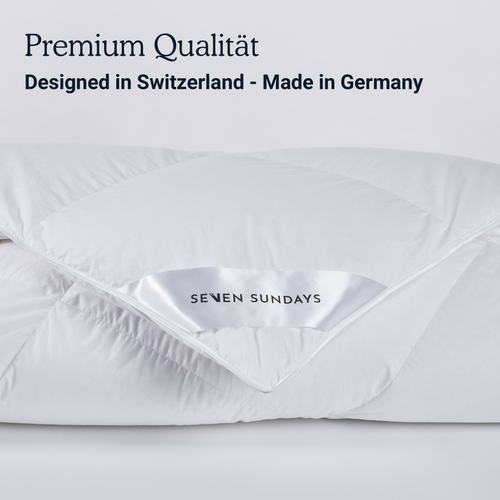 Cover made of 100% natural materials
In addition to the 100% down filling, the cover of the SEVEN SUNDAYS down duvet is made of 100% cotton. To prevent the filling from shifting, so-called "thermal bridging", the individual chambers of the covers are all hermetically sealed by the intelligent chamber system.
Want to know more about SEVEN SUNDAYS mattresses?
Your mattress designed to last a lifetime
All details
Best quality: certified & award-winning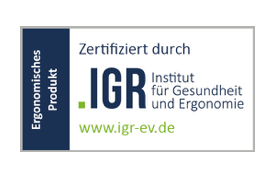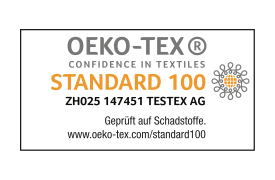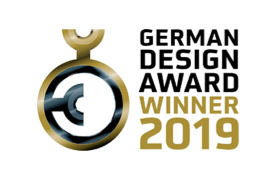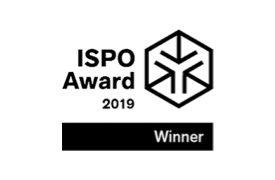 Genuine craftsmanship from Switzerland
The Swiss sleep manufacturer SEVEN SUNDAYS specializes in premium products for better sleep, which help you to recuperate optimally while you sleep and thus wake up feeling more energetic. With our modular mattresses, we have reinvented the mattress. Our pillows offer the best support for your head and neck. And we continue to research and broaden our range of high-quality and valuable sleep products for you. You, too, can benefit from innovative sleep technology.