Memory Topper
---
High-quality mattress topper made of luxury memory foam
Shipping CHF 10,90
Delivery time 2-4 weeks
Our satisfaction guarantee:
✔ 30 nights' trial sleep

✔ Free returns if you're not satisfied

✔ 30 months premium product guarantee
You have questions?
Let our product experts call you back or schedule a free sleep consultation now.

Sleep tech – Hand made
Back health ergonomics
The ergonomically optimised functional topper ensures your back health is safeguarded while you're asleep.
Comfortable memory effect
Premium high-density memory foam ensures perfect adaptation to the contours of the body.
Ideal sleeping climate
Not too warm, not too cold, not too damp – thanks to breathable top materials and special puncturing.
Maximum hygiene
"The pillowcase is washable at 60°, suitable for tumble-drying and perfectly resistant to regular washing. "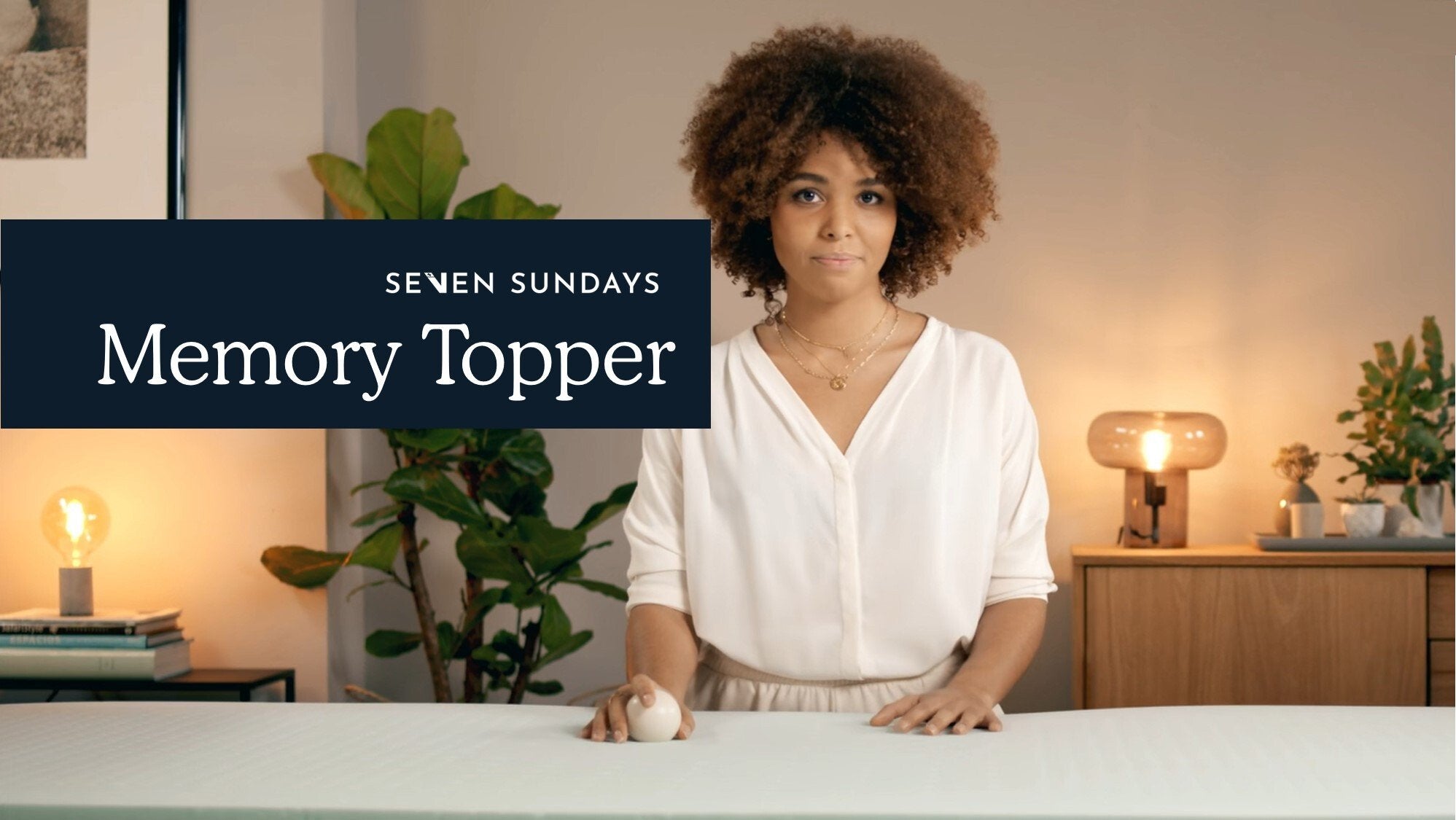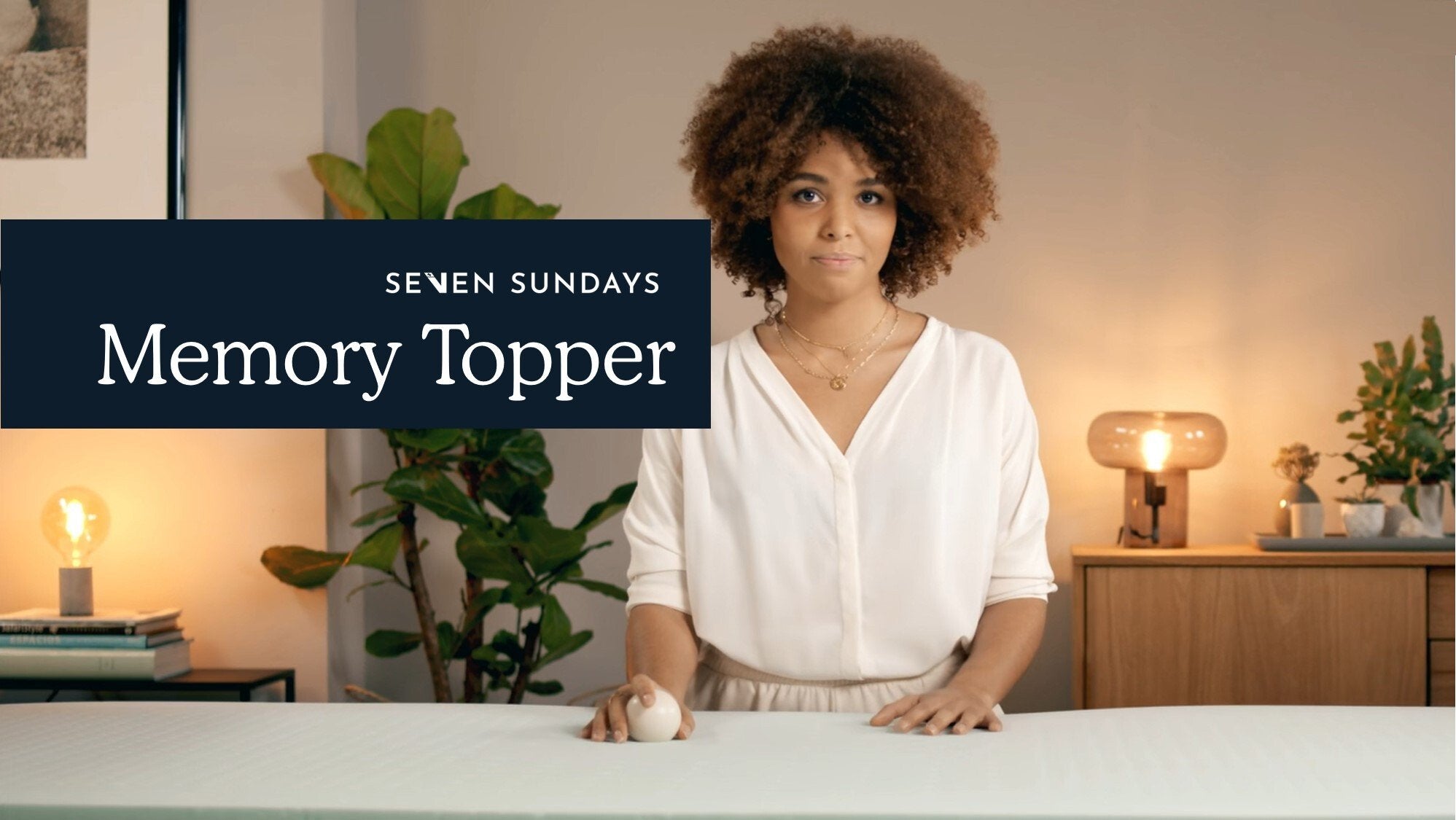 The functional topper for an extra fluffy sleeping experience with a cuddly soft feeling.
More sleeping comfort, a more restful sleep, more relaxation: sleep on a Visco topper that adapts perfectly to your body.
The SEVEN SUNDAYS Memory Topper is a high-quality Visco topper with high thermoelasticity. The functional topper reacts to body heat and thus optimally adapts to your body. This mattress topper is the right choice if you like to lie cosily, softly and comfortably. With its shape memory, the material absorbs your body contours and thus favours a more peaceful sleep. The memory foam topper core height of 5 cm is just right for you to benefit optimally from the pressure-relieving properties without sinking too deeply into the Visco foam. The combination of softness and support for orthopaedically correct spinal positioning makes this Visco topper our most popular mattress topper.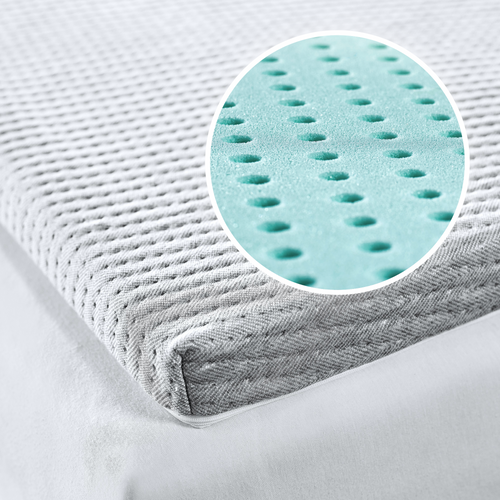 Visco topper for a more restfull sleep
The premium viscose used in the memory topper reacts to body heat and moulds itself specifically to your body. Its thermoelastic properties with memory effect ensure that the topper gently holds you in your sleeping position by adapting to your body contours. Due to the slight sinking into the topper and the inert behaviour of the material, excessive movements when falling asleep or during sleep are slowed down in a pleasant way. The Visco topper thus contributes to a more restful sleep in every sleeping position. Memory foam, as it is also used in medical mattress toppers, enables optimum relaxation in any lying position.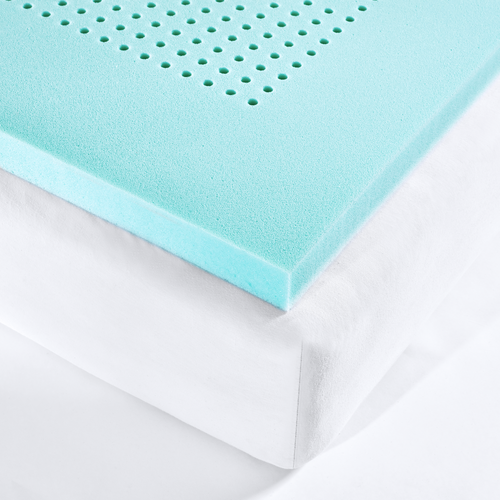 Orthopaedic properties of the Memory Topper
With its special viscoelastic foam, the Memory Topper not only guarantees excellent sleeping comfort, but is also helpful from a functional point of view. Its precise body adaptation for optimal pressure distribution with pinpoint pressure relief, its soft lying properties and its relaxing memory effect offer orthopaedically significant advantages for healthy sleep. A Visco topper can be useful in cases of circulatory disorders, tension, spinal problems or slipped discs, and also for bedsores. A high-quality foam with high thermoelasticity is vital to achieve an orthopaedic benefit. With a density of RG 55, the memory topper meets the highest quality standards.
Want to know more about SEVEN SUNDAYS mattresses?
Your mattress designed to last a lifetime
All details
Best quality: certified & award-winning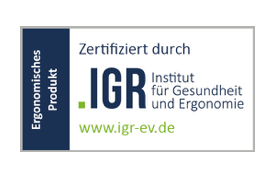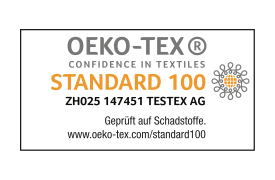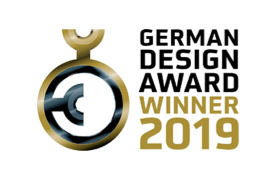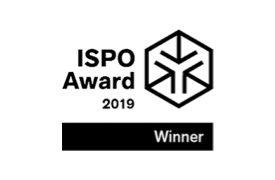 Genuine craftsmanship from Switzerland
The Swiss sleep manufacturer SEVEN SUNDAYS specializes in premium products for better sleep, which help you to recuperate optimally while you sleep and thus wake up feeling more energetic. With our modular mattresses, we have reinvented the mattress. Our pillows offer the best support for your head and neck. And we continue to research and broaden our range of high-quality and valuable sleep products for you. You, too, can benefit from innovative sleep technology.